Barber's Wire: Why the joint red meat marketing agreement failed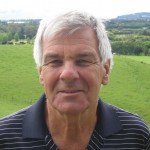 It was always going to be difficult to get agreement from all the processors to put funds into country of origin (COO) brand promotion in overseas markets. But it looked as though, after two years of discussions, Beef+ Lamb NZ (B+LNZ Ltd) and Meat Industry Association (MIA) members would finally get to the point of finalising a 50:50 jointly funded agreement, writes Allan Barber.
The optimism in B+LNZ chairman James Parsons' media release at the beginning of June proved to be ill-founded, with simultaneous releases by B+LNZ and MIA two weeks later stating agreement had not been possible. This begs the question why the parties were so close to reaching an agreed position, but couldn't get it across the line. It is of course tempting to think it was never as close as B+LNZ appeared to believe.
My discussions with meat company executives confirm there was always a divergence of views among the companies, not so much about the importance of country-of-origin (COO) market expenditure, but more about the who, the how and how much. There was also a late change of position by at least one major company when it appeared there was a receding chance of unanimity between the others.
Another opinion expressed to me suggested a combination of lack of leadership from MIA and a degree of naivety and lack of willingness to explore a compromise by B+LNZ was responsible for the failed negotiations. This indicates a stumbling block may have been the dollars involved – joint contributions to COO promotion were to be $7-9 million from B+LNZ and processors, whereas the companies say they already invest more than this in their own branded promotion activities.
B+LNZ and MIA/Abattoirs Association members each spend more than $1 million annually in the domestic red meat market, supported by the major retailers, with those funds which total in excess of $3 million being invested by the domestic promotion body B+LNZ Inc, which has substantial marketing experience and resources in Auckland. At the time of the last Commodity Levy referendum, there were strong suggestions responsibility for all red meat marketing, both domestic and international, should be vested in Rod Slater's team at B+LNZ Inc.
For some reason this was never progressed in spite of what seemed to be logical reasons, both from the perspective of cost effectiveness and capability. Another possible solution that the parties could have explored this time to achieve a more positive outcome was the compromise of a lower contribution by the meat companies than the 50:50 sought by B+LNZ.
Because the joint funding of COO investment was such a key plank of B+LNZ's campaign in the last referendum, the lack of any agreement means there is now a risk the next referendum in 2016 may be voted down because of levy payers' dissatisfaction with the failure to make any progress on the issue.
The media release after the talks had broken down tries to paint a positive picture of future promotional prospects, as evidenced by James Parsons' statement: "We know from our own independent research that farmers place a lot of value on the promotion of beef and sheepmeat in our international markets. Pleasingly, a number of processors I've talked with one-on-one have told me they will accept responsibility for this work through their own commercially focused activities. That's a positive outcome."
Hopefully, farmers will back this view with a positive mandate for B+LNZ Ltd to continue funding its own international promotional and market development activity.
Everybody agrees COO expenditure is desirable, but it is perfectly justifiable to claim it is not meat processors' responsibility to spend money on generic marketing. After all, it has always been up to farmers to invest levy payments in industry good initiatives including the New Zealand beef and lamb brand because, as producers, it is in their interest to do so. New Zealand lamb consequently has very strong brand awareness in the UK and other European markets.
Conversely, it can be argued meat companies should be encouraged to invest in their own brands in developed markets rather than promoting the generic New Zealand brand and this is what individual companies have chosen to do. They have only chosen to share responsibility for generic COO promotion in emerging markets in cooperation with B+LNZ and other processors. In the case of all processors their suppliers already contribute their levies to promotional funding by B+LNZ. Suppliers may prefer not to pay twice for the same marketing investment, especially in the case of the cooperatives.
So the big question is: where to from here? Ideally, B+LNZ will continue to invest in COO activities as at present; the processors will increase their own brand promotion, ensuring their campaigns are closely linked to the agreed New Zealand red meat brand attributes of grass-fed, quality and health and well-being; and, in emerging markets, processors will continue to commit to shared expenditure to develop a consistent brand.
B+LNZ Ltd figures show New Zealand spends less on promotion per tonne of product sold than similar organisations in other countries, indicating the need to keep on investing at the present level, if not higher. It would be unfortunate, to put it mildly, if the outcome of the latest impasse were a decision to stop spending farmers' levy funds on promoting the New Zealand brand which has been successful in building a strong identity for New Zealand lamb in Europe and the UK over many years.
Allan Barber is a meat industry commentator. He has his own blog Barber's Meaty Issues and can be contacted by emailing him at allan@barberstrategic.co.nz